Morgensoll band Post – Metal asal Jakarta baru saja merilis video clip bertajuk "Sense Of Belonging".
minikutumedia.com – Setelah berhasil merilis beberapa Single dan 1 materi secara live (yang berisikan 3 track), akhirnya Morgensoll mengumumkan Single & Video Clip mereka yang terbaru sebagai perkenalan untuk album penuh yang akan dirilis tahun ini.
Bekerja sama dengan Kamar Bising (collective asal Jakarta) dengan spirit DIY yang sangat tinggi, Morgensoll Bersama Kamar Bising berhasil memberikan output yang baik yang tertuang dalam video clip pertama mereka yang berbudget minim tersebut.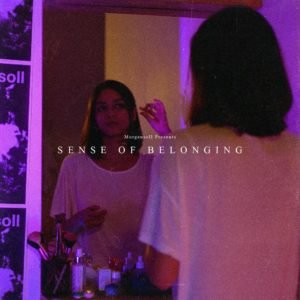 Sense Of Belonging merupakan materi yang berdurasi 7 menit dimana menceritakan suka duka dalam berhubungan yang mengarah kepada kekerasan yang kerap kali terjadi didalam hubungan percintaan.
Bersama Sarah Humaira sebagai talent, pesan yang diberikan dalam lagu ini cukup terlihat jelas dengan perfoma Sarah dalam memainkan peran, ditambah musik yang disajikan Morgensoll adalah musik yang seutuhnya instrumental, tetapi musik tersebut dapat berbicara seutuhnya.
Dengan rilisnya single Sense Of Belonging ini, Morgensoll mengumumkan jadwal keberangkatan tour Bali dan Jawa yang akan dilaksanakan dibulan Maret dengan detail yang akan diumumkan dalam waktu dekat, hal ini dilaksanakan sebagai bentuk promosi single yang baru saja dirilis untuk teman-teman diluar Jakarta.
Sahabat Kutu bisa menyaksikan video clip teranyar dari Morgensoll di bawah ini