Minikutumedia.com – Happy weekend Sahabat Kutu!!Sudah lama kita tidak berjumpaya hihi.
Sekarang sudah masuk di tahun yang baru, pastinya di tahun ini juga akan ada beberapa event musik menarik.
Menjadi momen langka untuk menonton konser musisi Internasional, karena tidak mungkin kita bisa menontonnya setiap saat.
Tahun 2019 menjadi tahun yang meriah bagi para pecinta musik Internasional, karena akan ada banyak musisi yangmenggelar konser di Indonesia.
Berikut beberapa Musisi Internasional yang akan mengadakan konsernya di Indonesia:
TAKING BACK SUNDAY – 23 Januari 2019
Taking Back Sunday akan menggelar konser dalam rangka memperingati 20 tahun berkarya di dunia musik. Serta peluncuran album kompilasi bertajuk 'Twenty', grup band emo legendaris asal Long Island, Amerika Serikat, Taking Back Sunday akan memulai tur dunia mereka selama satu tahun
Indonesia menjadi salah satu negara yang dikunjungi oleh Taking Back Sunday. Konser ini akan diselenggarakan di Tennis Indoor Senayan.
HONNE – 23 Februari 2019
Honne menjadi salah satu Line Up di acara LaLaLa Fest yang akan digelar di Orchid Forest, Lembang, Bandung pada tanggal 28 Februari 2018.
KODALINE – 1 Maret 2019
Kodaline, Grup band asal Irlandia ini secara resmi mengumumkan bahwa mereka akan menggelar konser di Indonesia pada tanggal 1 Maret 2019 di Istora Senayan. Konser ini merupakan konser tunggal pertama Kodaline yang digelar di Indonesia.
TiketKonser Kodaline yang bertajuk "Politics of Living Tour"dijual mulai tanggal 9 Januari 2019.
JOHN MAYER – 5 April 2019
John Mayer sudah lama berkarir di dunia musik. Sepanjang kariernya, Mayer telah meluncurkan tujuh buah album, termasuk debut Room for Squares pada 2001 serta sejumlah album lain seperti Heavier Things (2003), Continuum (2006), Battle Studies (2009), Born and Raised (2012), Paradise Valley (2013), dan The Search for Everything (2017).
Dari pengumuman yang dia buat di laman instagramnya, John Mayer akan menyambangi Indonesia pada tanggal 5 April 2019.
Tur ini sendiri merupakan rangkaian dari promosi album The Search for Everything yang dirilis Mayer pada April 2017. Sebelumnya, dalam tur ini Mayer turut menandakan sebagai kembali John Mayer Trio bersama pemain bas Pino Palladino dan pemain drum Steve Jordan.
ED SHEERAN – 3 Mei 2019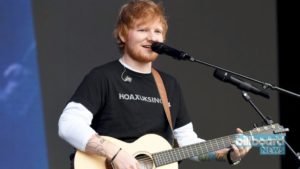 Pelantun Shape of You ini akan menggelar konser di Indonesia pada tanggal 5 Mei 2019. Menurut rencana, konser tersebut akan bertajuk "Ed Sheeran Divide World Tour 2019".
Sebelumnya Ed Sheeran akan menggelar konser pada november tahun lalu, tetapi konser tersebut dibatalkan.
Tiket konser Ed Sheeran mulai dijual pada tanggal 5 Desember 2018 melalui website resmi www.edsheeranjakarta.com. Semua kategori tiket disediakan tempat duduk.