minikutumedia.com – Seva, vokalis Class of The Moon asal Bandung umumkan resmi keluar dan band yang sudah berkarir bersamanya sejak 8 tahun lalu.
"8 tahun saya sudah bergabung dengan band class of the moon ini. Dan pada hari minggu 24 Oktober 2021 saya telah memutuskan untuk keluar Dari band yg telah saya anggap sebagai rumah kedua, Bahkan saudara kedua Yaitu Class of the moon."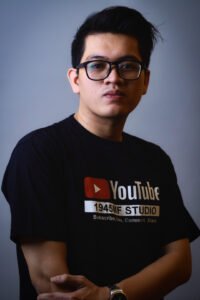 Seva pun menegaskan jika keputusannya keluar dari band bukan karena ada suatu masalah atau konflik tapi hanya bertujuan untuk bandnya tetap bisa melanjutkan karya yang selama ini terhambat.
Berharap dengan adanya klarifikasi langsung ini agar semua pihak dapat mengerti dan memberi support terkait keputusannya itu.
Kedepannya Seva masih akan terus berkarya meskipun sudah tidak lagi bersama Class of The Moon. Selanjutnya Seva akan berkolaborasi dengan Mahardhika Soekarno di label musik 1945MF Studio.