Selepas merilis single keduanya, 'yang perlahan sembuhkan luka', pada Januari 2022, kini, duo asal Padang, The Secret, kembali dengan rilisan terbaru yang memiliki nuansa agak berbeda dengan rilisan-rilisan sebelumnya. Rilisan ini berjudul 'Lamuna'. Indah, yang merupakan vokalis dari The Secret mengaku sangat senang karena dapat merilis karya lagi di tahun 2022.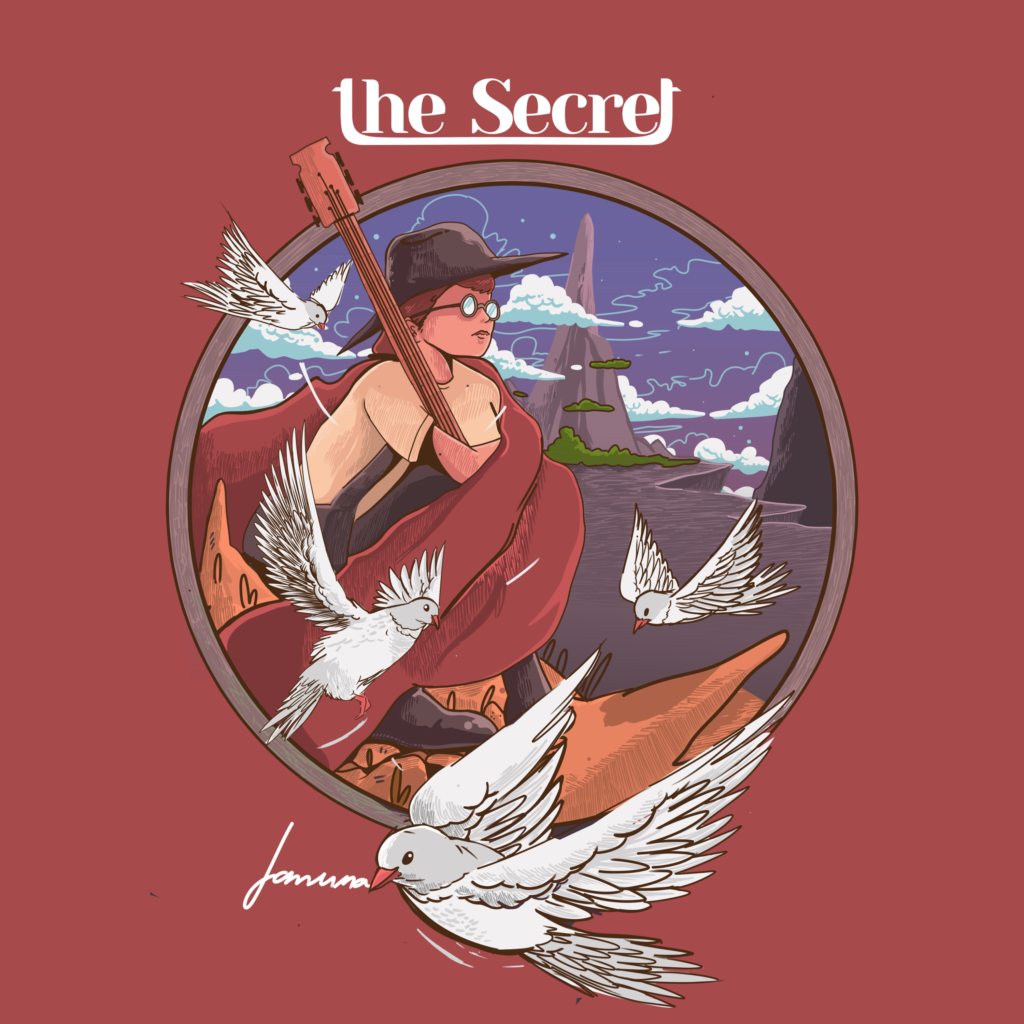 "Aku senang banget karena bisa merilis lagu lagi bareng The Secret, apalagi di rilisan terbaru ini kami mencoba menampilkan sisi lain kami dengan sedikit merubah nuansa musik The Secret yang biasanya bisa dibilang lebih tenang" ungkapnya.
"Pada penggarapan Lamuna, kami coba memasukkan bunyi-bunyian drum dan ambience pad untuk memperkaya lagunya" lanjut vokalis yang bernama lengkap Indah Permata Sari ini.
'Lamuna' berisi tiga lagu diantaranya: 'Andai Mimpi Itu Realita', 'Mimpi Yang Pudar', dan 'Rebah Dan Tidurlah'. Secara garis besar ketiga lagu di dalam rilisan ini bertema seputar mimpi dan bayangan akan luka masa lalu. Haekal yang merupakan penulis lagu-lagu dalam rilisan ini berharap banyak orang yang dapat relate dengan lagu-lagu yang ada dalam rilisan ini "Jujur, lagu-lagu dalam rilisan ini aku tulis sebagian besar berdasarkan apa yang udah aku alami sendiri, perasaan kehilangan, perasaan lelah saat menghadapi permasalahan dalam hidup, dan gimana akhirnya aku bisa bangkit lagi, semuanya aku rangkum dalam lirik- lirik lagu yang ada di rilisan ini." Katanya.