Musik gelap ala band elektronik Bandung.
Minikutumedia.com—Ishaq, akrab dipanggil Botak, dan Dissa Kamajaya tumbuh di kancah musik elektronik sejak tahun 2007 dan sudah memiliki proyek masing-masing. Pada tahun yang sama, Botak aktif dengan komunitas musik elektronik dan eksplorasinya di Openlabs Bandung. Sedangkan Dissa memiliki proyek musik personal, Jakesperiment.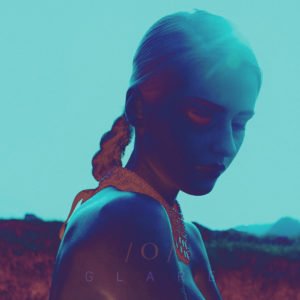 Sins of Suns dimulai oleh ide Botak yang ingin mengubah musikalitasnya pada 2013. Dia mulai menulis musik gelap yang masih bisa dinikmati oleh orang banyak. Tetapi misi utamanya adalah untuk tetap membawa keunikan dari Bandung juga Indonesia pada umumnya di setiap musik yang dibuat. Pada 2016, Botak bertemu dengan Dissa dan mereka berdua bereksplorasi lebih dalam tentang musik tradisional.
Dalam perjalanannya, mereka mempelajari dan menemukan bahwa banyak instrumen tradisional yang dapat menghasilkan bebunyian dengan suasana gelap; di sanalah struktur musik mereka mulai terbentuk. Eksplorasi mereka semakin kuat dengan bergabungnya seorang komposer muda, Ramadan Zulqi, dan kemudian membentuk Sins of Suns.
Satu hasil karya kolaborasi mereka bertiga adalah single bertitel "Glare". Lagu ini diproyeksikan untuk debut album perdana mereka. "Glare" sudah bisa didengar melalui layanan streaming musik seperti Spotify dan Apple Music.
Dalam rilis persnya, Sins of Suns menjelaskan, "'Glare' bermakna cahaya redup berkilauan dalam mimpi yang paling gelap, sebuah harapan baru di saat hidup berada di titik nadir penghabisan. Dentum ketukan yang lambat dan harmoni melodi yang lembut membawa pendengarnya untuk merasakan sensasi menuju kehidupan baru. Melodi dari saksofon menuntun untuk bangkit dan bergerak menuju mimpi dan harapan baru serta mengajak untuk mewujudkan mimpi-mimpi tersebut."
https://soundcloud.com/sinsofsuns/glare
================================================================================
Sins of Suns